Destination Mars
All day
December 10, 2021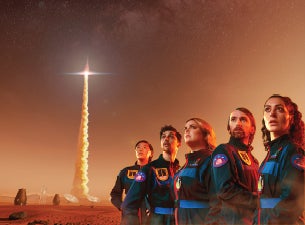 Head into outer space on this interactive experience where gaming wizardry plus captivating live action equals high-stakes adventure!
An exciting new immersive experience, described as part animated movie, part video game and part theatre, that invites the audience on a 45-minute journey to Mars and back.
Opening at Te Papa on 11 December, Destination Mars will be running until 20 March as part of the Aotearoa New Zealand Festival of the Arts.