On a mission to change aerospace regulation in New Zealand for the better, OneReg CEO Clint Cardozo tells us about his journey into aerospace from beginnings in visual art, and how OneReg is helping to streamline regulatory processes to help businesses get on with what they do best.
Can you tell me a bit about your career path and what led you to the role you're in today?
My career began in art and design. I came to NZ as an international student to study visual art and the constructs of identity in photography. After graduating, like most immigrants, finding work to match my previous work experience was challenging. About the same time, Apple was reinventing the way content was created and distributed with its new iPads and iPhones. It seemed like a good idea at the time to start a new media design company focused on creating digital software experiences. A few years later I found myself at Air New Zealand as part of its digital transformation team, where I was exposed to some of the inefficiencies that come with being part of a heavily regulated industry.
As Covid hit the aviation industry, I began my Masters in Commercialisation at the University of Auckland – this enabled my co-founders and I to bring our idea of digitising the regulatory compliance process to support the aviation industry to life, and ultimately the formation of OneReg.
Can you tell me about your role at OneReg? What does your day-to-day look like?
My key focus has to do with prioritisation. As a startup with limited resources and big ambitions, it's always a challenge to figure where to dedicate our focus and ideas. As the software is starting to get more traction in the market, I spend a lot of time speaking to customers so I can truly understand their challenges and how we might evolve to support them better. Our goal at OneReg is to create as much value as possible for our customers, making it easy for them to get on with the business of flying, all while building a successful business. I also try to carve out dedicated time for my mental and physical health and being present with my family every day.
What do you enjoy most about your work?
Working in the aerospace sector is exciting and seeing what our platform enables aerospace businesses to do is what drives us. Also, when people see how OneReg eases the regulatory burden, it's a great feeling knowing we've made their jobs, and lives, easier. I work with some truly talented and experienced people who drive me to be better. I have a high level of trust in their abilities and am passionate about what we are creating together. The way we are tackling the digitisation of regulatory information is novel, unique and complex. It's this complexity and the curiosity that drives us all and pushes us to be better!
What are some of the biggest challenges you face in your work?
The biggest challenge for any startup CEO is creating enough commercial and strategic value for your customers, investors, and partners before the money runs out. Striking the right balance is a great challenge. We also started OneReg at the height of the pandemic. I mean, every startup is hard, but starting an aviation business amidst a global pandemic is taking it to the extreme! I figure the challenges we've faced have only made the team more resilient and committed. Challenges create the catalyst for the OneReg team to build a better, sustainable and more resilient business.
What's the driver behind OneReg? What do you hope to achieve?
I couldn't understand why there was so much transactional friction in the regulatory process. The volume of paperwork and compliance to keep on top of for any aerospace operator is monumental. If we want the aviation sector to come back and innovate faster, the chokepoint is the largely manual processes in compliance management. The tools that were available on the market were either too expensive or cumbersome to use, further compounding the problem. All the generated information was ultimately exported to Word and PDF files, which then created more work for the regulator to sieve through.
We figured that if the regulatory processes became more streamlined, this would lead to more innovation and new business models – we consider this a success. We also want New Zealand to be in a position to lead the growing space sector, and if OneReg gives New Zealand a strategic advantage to do so, our vision would be realised.
Check out the OneReg Explainer video below: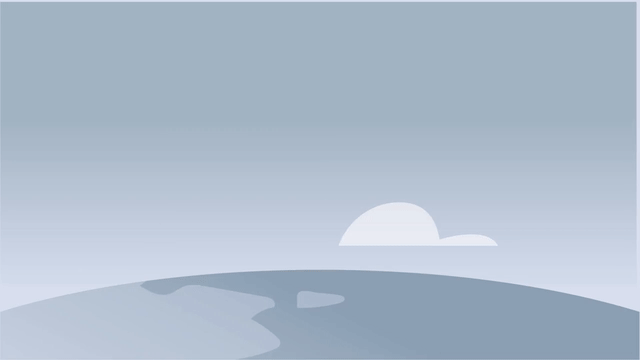 What does the inclusion of OneReg in the CAA certification process mean for aerospace participants?
It means that operators can now have the confidence that their internal compliance information and expositions to the CAA are all streamlined and efficient. OneReg has tools to significantly speed up the management of compliance and safety information, not just for aerospace participants but also the Regulator, making the whole ecosystem digitally enabled. It means faster approval times, more accurate information, and audit tracking – and means our customers can get flying faster and focus on the part of their businesses that matter most to them.
OneReg reduces the burden of compliance, taking the stress out of it, and makes it cost and resource effective overall. With our capability to link legislation to operating information, OneReg will be instrumental in mapping the impact of changing regulations to all aerospace organisations with real-time data.
Why do you think Canterbury is an ideal location for an aerospace hub?
All the cool aerospace companies seem to be popping up in Canterbury. It feels like we are missing out being up here in Auckland! Time for OneReg to move out of Auckland, perhaps?
What do you see as big growth opportunities in Canterbury in the aerospace sector?
It seems like Canterbury has a distinct advantage of having the density and diversity of aerospace companies in the region. We are already seeing this create new and novel opportunities in the sector as it grows – innovation tends to thrive when there's diverse activity. But I preface this by saying that NZ in general needs to think more globally than locally. To support Aerospace Christchurch, we also have a special offer of 20% off for all Associates. Give me a shout and I will get you set up!
How do you see your work, and the aerospace sector, changing in the next 10 years?
Between the pandemic, geopolitics, and climate change, every aerospace business simply must evolve into more sustainable practices which includes regulation management. Regulations are key to a safe and sustainable aerospace sector; it just requires different tools to allow for the volume of participants to enter the sector. OneReg plays a small, but critical, part in this giant puzzle to get to this Final Frontier.